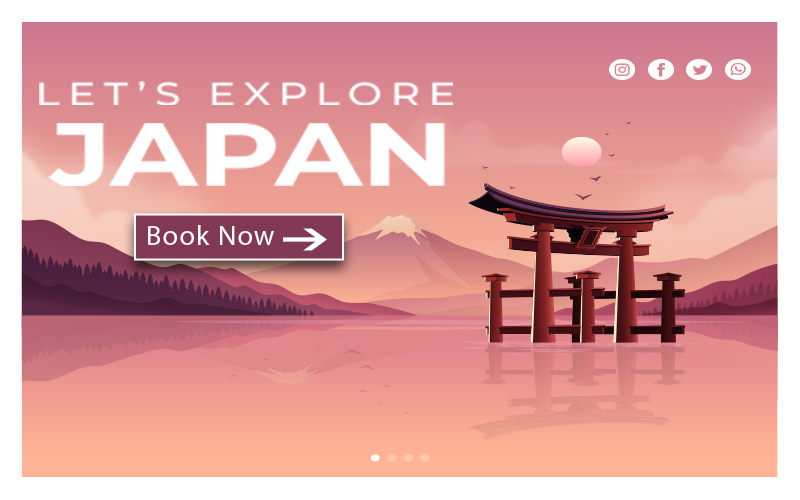 If you plan to visit Japan during your vacation, you will require a Japan visit visa. A tourist visa is a must for entry. The duration to stay in the state is a maximum of ninety days. All the tourists only get a short-term stay visa and they do not do any paid work with it.
How can I get a tourist visa for Japan?
The application procedure is not too tricky. The only way is to submit your application to the embassy. Thereby, you have to go there. But, you can also choose an excellent travel agency just like Babaaz travels. With this agency, there is no burden on you to go to the embassy.
You should make an appointment with the embassy and then go there accordingly. Many of the Japanese Embassies will never accept your application. In this scenario, the travel agency will apply for your visa.
Collect all of your documents before applying. You will see the details of the documents below.
After filling the form with all documents, go to the embassy or travel agency.
You will wait for five days minimum. After just a few days, you can receive your passport from the embassy or agency.
Once your visa gets approved, you can travel within three months from the issue date.
How much does a Japanese visit visa cost?
The visas cost is according to the number of entries to the city. If you wish only a single entry, the cost is three thousand Yen. However, this cost becomes double on every double-entry visa. Japan is different from other states. The phenomenon of visas cost is different.
In this case, you have to only pay when you get an approved application. Before approval, they do not claim to pay the fee. However, if you apply through a travel agency, you will pay their service fee at the time of getting approval. The tourist visas fee varies from one state to others.
Can Pakistani travel to Japan?
All Pakistanis can travel to Japan. They only need a valid passport with the approval of a visa. When we go to this beautiful destination, we prefer to travel with family. In particular, the family trips give us more outstanding memories. You can travel with all your family members from Pakistan.
Thereby, you will need some additional documents such as a certificate of family registration. If you schedule your holidays with your partner, there is a requirement for your marriage certificate. The certificates show your relationship with your partner or family members.
Is it hard to get a tourist visa for Japan?
Getting Japanese visas for all tourists is not a hard-working task. There is no necessity for any expertise for its application. This hassle-free procedure will never waste your time. Even, tourist visas are also on an affordable budget. If you apply it through Babaaz travels, you will free yourself from any worry regarding its process. It ensures that you get a stamp on your visa.
The state allows tourists to visit their time. Therefore, it quickly gives you approval of traveling. The main reason for a large number of tourists in Japanese places is that they get visas in just a few days. If you make a sudden plan of traveling, this country is the best place and you will get your visas as soon as possible.
Is Japan open for tourism in 2022?
The ratio of coronavirus is less in Japan as compared to European countries. The reason is that the country closed its borders to tourists. So, there is no chance of entry of the virus. But, now the situation all over the world has started to change.
Thus, Japan reopened many of its attractive destinations for tourists in 2022. These destinations involve the Tokyo tower, Disneyland, DisneySea, etc. Moreover, the Ghibli Museum is worthy to see. If you love nature, the Kiyosumi Garden is perfect for you. You will see the beautiful nature more closely. The country opened many attractive places all over its cities.
Required Documentation
Numerous required documents are important. Following are the main documents:
First of all, fill out the application. Then, sign on it. Take a copy of this form and make sure every field will fill.
The requirement of the passport is the validity for six months. In addition, it should have extra two pages.
Your photos should be passport size. There are some specifications of the pictures. They must have white backgrounds. The photos should be recent with the size of 4.5 X 4.5 cm. The facial expression should be neutral and completely visible. The last important thing is to write your name with your birthday on their backside.
There should be proof of your flight tickets. These tickets also include your return ticket from the country. The flight reservation is important at the time of applying.
You have to provide information about your everyday activities. Moreover, you can check its demo on the website.
Many people have their guarantors in the visiting country. You will need to submit your invitation letter. Besides, you will attach the income slip of your guarantor also.
The next important documentation that you will show is the residence certificate. It means where you live when you visit the country. You will tell me the details of the hotel reservations.
You have your all documents civil. It includes your birth certificate also. There is a need for your finance certificate also. It should your original bank statement. Thus, it contains all your information. The bank letter should with proper sign & stamp. Your identity becomes more visible through it.
Japan Visit Visa Assistance – Contact Now
Babaaz Travels is one of those excellent agencies that complete your process of getting a Japan tourist visa. It ensures that you will get your approval in just a few days. When you get your approval, then you will need to pay the fee. This travel agency will guide you completely and tell you which documents are necessary for applying.