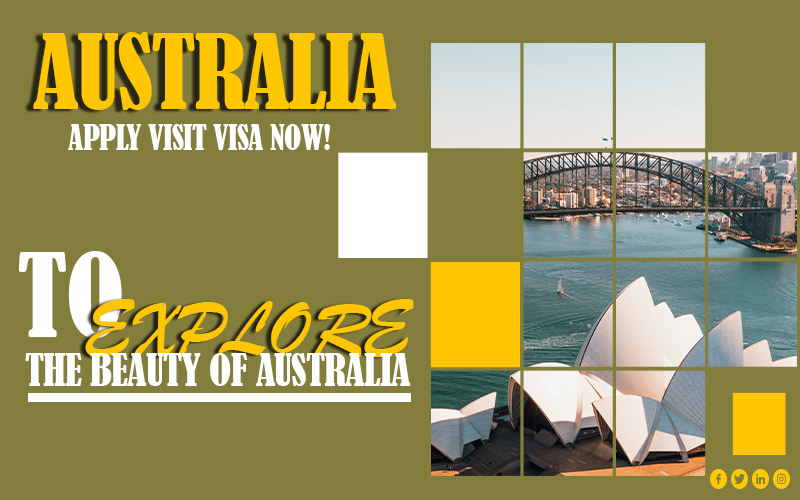 Australia is a country where people achieve their goals. When we talk about its destinations, it all looks like a fantasy. But, this island is great to visit at least one time. When you see its spectacular beauty, you will be surprised and feel amazing. All of its vibrant cities are the perfect places for tourists to visit. Many of its destinations are the best to increase your adventure level.
15 Tourist Places in Australia
Now, you will know about what are those attractive tourist places in Australia that you should go there. We all should go to those places that are not only beautiful but also has friendly people. The public of Australia is very generous and ready to help you whenever you need any guide.
1. Sydney Opera House
If you want to explore more architectural objects, the Sydney Opera House is the perfect option. It considers an iconic architectural building. Its location is amazing. Water is present on all the sides of this building. Its structure includes all the necessary things for entertainment such as theatres, studios, etc. Many tour guides will show you its interior that is too worthy.
2. Great Barrier Reef
If you want to visit Australia, the Great Barrier Reef is the compulsory destination that you should see. It includes in the lists of natural wonders all over the world. It has vast capabilities. If you have an interest in diving, go there and enjoy diving. The children love to see the marine animals live. It is only possible if you go there. This park contains fish, dolphins, turtles, etc.
3. Uluru-Kata Tjuta National Park
It is true to say that the Uluru is the heart of the country. It considers a natural wonder. The residents of Australia like to see this national park in their spare time. When you go there, you notice a large portion of it is under the earth.
4. Sydney Harbour Bridge
Likewise Opera House, this bridge is also an icon of the country. You will see the magnificent views on the bridge's top side. If you want to know the complete history of this bridge, go to a nearby museum. This bridge is good to control the traffic flow.
5. The Blue Mountains
The blue mountains of Australia are a dream place for all hikers. Many of the one-day trips suggest hiking in these mountains. By hiking, you can also see beautiful waterfalls. These mountains has also best railway track to reach the Jamison Valley.  In addition, you have other options also like mountain biking, etc.
6. Melbourne's Culture
Melbourne is a large country. It is famous for the culture of vultures. It is a sophisticated city that contains all the things and offers the feelings of Europe. It includes restaurants and theatres. You will also see the gallery of Victoria there. In this city, there are beautiful Botanic gardens that give you more happy moments of enjoying nature.
7. Bondi Beach
The world has the most popular beaches. Bondi Beach is one of them. If you are in the center of Sydney, you will require just fifteen minutes to reach this beach. In the summer vacation, you should go to this wonderful beach. Numerous travelers love to visit its wild side.
8. Daintree National Park
Daintree is the oldest and most natural national park. It has great biodiversity that includes the different kinds of plants & animals. There is a resort town nearby. This resort helps in the safe visiting among the wild animals. Another great attractive place around this park is the white sandy beaches.
9. K'Gari (Fraser Island)
The unique place is worth seeing. The K'Gari is a sand island where there is a limitless quantity of sand & sea. It will surely increase your excitement level when you see it for the first time. Its lakes are with delicious freshwater. In addition, it has the best diversities of living organisms.
10. Kakadu
When we travel with children, parks are the ideal destinations. All the children will more enjoy in such places. Kakadu is a large national park in the state. You will see rivers, and waterfalls, there. This park is the central point of seeing wildlife. Besides other living organisms, it has the best species of birds.
11. Great Ocean Road
Great Ocean Road was constructed to enhance the beauty of Australia. It also employs many people. You will see nature more closely through it. You will explore more attractive forests.
12. Broome
If we talk about Western Australia, the Broome is an amazing destination. It considers a specific town for all tourists. The best activity is to ride on camels there. Especially, at the time of sunset, everything looks more charming. From March to October, you will experience to see the optical illusion.
13. Kangaroo Island
Many of the islands spoiled over time. But, Kangaroo Island remains safe from spoiling. This clean water has sea lions. Moreover, diving is also a good option there. It is the most natural island that attracts tourists to visit this place. For all foodies, there are excellent restaurants that provide delicious food.
14. Cradle Mountain-Lake St. Clair
It is a perfect destination for every tourist. When you will visit it, you will explore more of nature. It is a good place for hiking as well. Different trails give the most impressive experience of adventurous hiking.
15. Horizontal Falls
Kimberley is popular for the mind-blowing refreshment of minds. One eye-worthy sight is the Horizontal Falls. With the jet boat, you can enjoy it. This region has also Mitchell falls. You can hike its unique trails. If you are new to hiking, start your hiking with the trails of this region.
Australia Visit Visa Assistance in Lahore
Now, you may desire to travel to Australia and to see its beautiful destinations. But, one important thing is to choose the travel company wisely. A good travel agency like Babaaz Travels in Lahore provides the best assistance in easily getting the Australia Visit Visa.